Category: Conference
Different information about conferences.
Примерная программа конференции. Внимание! В программе могут быть изменения. Последние изменения — 19 мая, 11:20.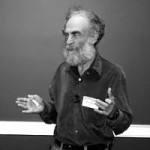 The Norwegian Academy of Science and Letters has decided to award the Abel Prize for 2009 to Mikhail L. Gromov.
Visit Abel Prize site.
International Conference "Geometry in Odessa 2009" (25—30 May 2009, Odessa, Ukraine) in honor of
Valentin Fomenko on his 70th birthday,
Nail Ibragimov on his 70th birthday,
German Laptev on his 100th birthday,
Sviatoslav Leiko on his 60th birthday,
Ulo Lumiste on his 80th birthday,
Alexey Pogorelov (1919—2002) on his 90th birthday,
Vasilii Vedernikov (1919—1991) on his 90th birthday.